2016 Iowa Sate Fair Queen @ the Buchanan County Fair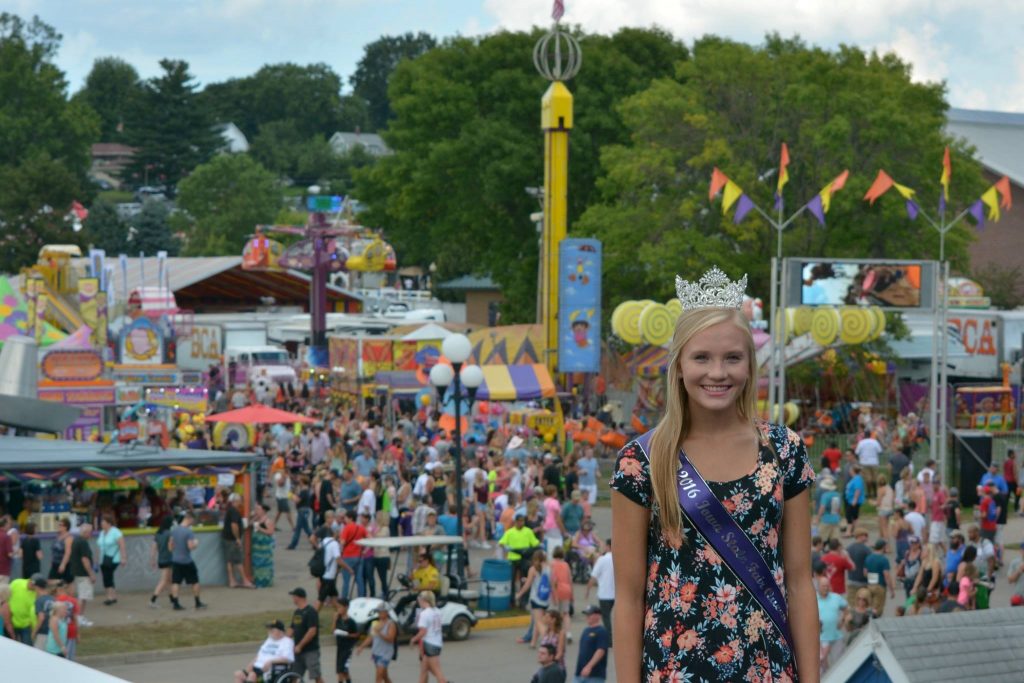 Buchanan County's Own, Amanda Riniker, Will Be At Fair July 5th-9th!
Amanda Riniker is the 2016 Buchanan County Fair Queen and became the counties first ever Iowa State Fair Queen in August of 2016. Amanda is the daughter of Bruce and Jeanette Riniker and lives on an acreage outside of Winthrop Iowa. She has 2 older brothers Adam and Alex and sister-in-law's Leah and Courtney, along with a nephew and niece Gable and Raelynne. She has a twin sister Alyssa who was the 2016 Buchanan Co Fair Princess and a young sister Alexa. She has been involved in 4-h and FFA since she was a young child. She had the opportunity to participate in many activities at both Buchanan County and the Iowa State Fair. She participated in livestock along with static and communication projects and knows the importance of the leadership, sportsmanship, and citizenship qualities these experiences offer our leaders of tomorrow. She feels these opportunities helped prepare her for becoming the Iowa State Fair Queen. She currently attends Wartburg College where she is a neuroscience major with the goal of continuing her education to become a pediatric occupational therapist. She is also on the Wartburg Track and Field Team, the Dance Marathon committee, Love Your Melon Team, and the Brains club. Becoming the 2016 Iowa State Fair Queen has been a life changing experience and has allowed Amanda the to meet so many people that are instrumental in providing the opportunities that the county and the Iowa State Fair have to offer our youth. She will spend most of this summer traveling to Iowa County fairs, riding in parades, judging queen contests, giving speeches, and handing out awards to deserving youth. She is able to talk with many people about the Buchanan Co. Fair. She hopes that everyone will bring their families out to enjoy the awesome entertainment, food, and fun the Buchanan Co. Fair Association and the fairboard has worked to so hard to provide. Also, visit the exhibit and livestock shows that our 4h and FFA youth have spent all year preparing for. She wants to remind everyone to make the trip down to the Iowa State Fair this year because nothing compares to the Iowa State Fair!