Daughtry at the 2021 Fair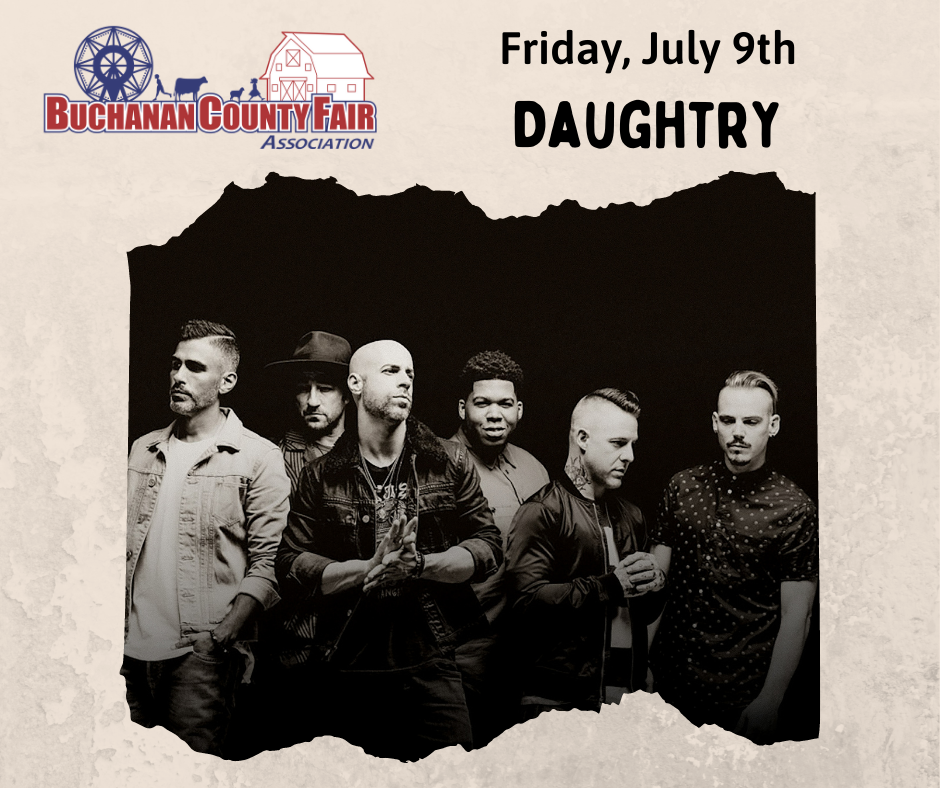 DATE/TIME
Friday, July 9th, 2021- Gates open at 6:30 PM, Show begins at 8:00 PM.
TICKET INFO
On sale Tuesday, March 2nd, 2021 @ 10am
Grandstands: $30
Trackside: $40
Tickets for Daughtry in Independence from MIDWESTIX
BIO
We are excited to bring some ROCK to the Buchanan County Fair! Since rising to prominence on the fifth season of American Idol, Daughtry has released four albums, all of which reached the Billboard Top Ten and have combined sales over 8 million copies in the U.S. Top Daughtry hits include "It's Not Over," "Home," and "Feels Like Tonight" along with current hit single "World On Fire".
As the band continues work on its fifth album (which Daughtry describes in its early stages as having a "bluesy, almost rootsy undertone to it"), they look to contemporaries like Maroon 5 and Train as examples of acts able to maintain their relevance while rock & roll faces an uphill struggle in the mass media. "Those guys are inspirational, showing that you can come back and have a strong presence, even if what you're known for doing is having a hard time".