2021 Demo Derby: Saturday, July 10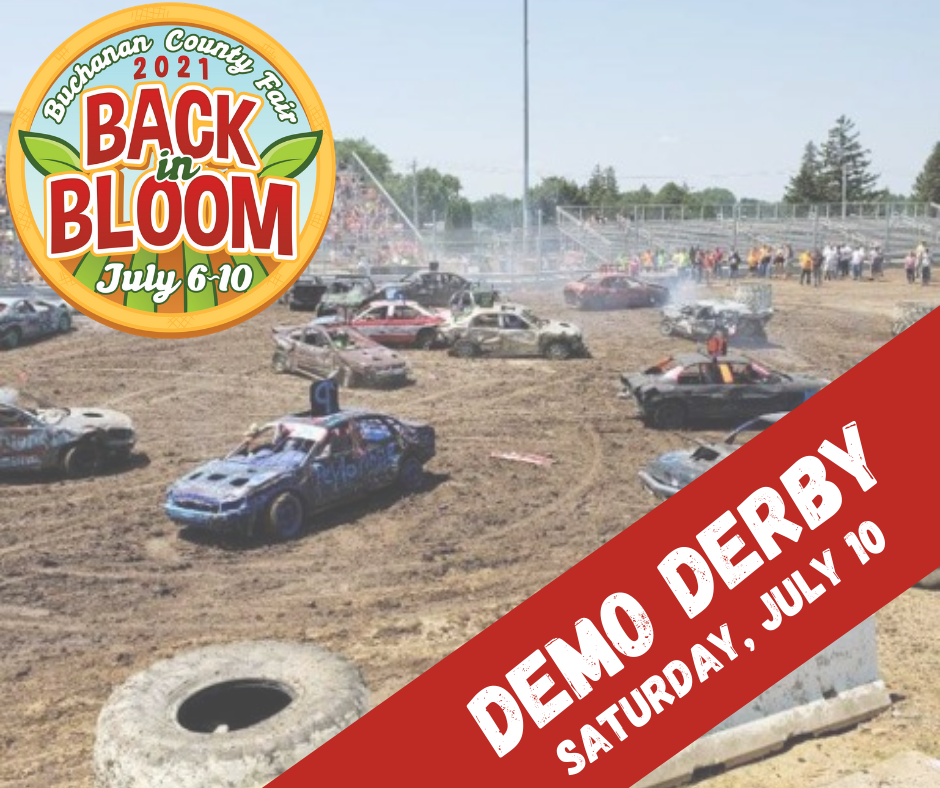 Who's ready for fun, excitement, and hard hittin' destruction at the 2021 Demo Derby on Saturday, July 10? Gates will open at 5:30 PM, and the Demo starts at 7:00 PM. Gate admission is $10, and kids 5 and under are FREE. New this year is the kids Power Wheels demo derby, for children ages 3-7. We will also be doing our annual car auction. We will run 4 cyl., 6 cyl., and mini van classes. 2021 Demo Rules are linked below.
New this year will be a Children's Power Wheels Demo Derby! See the link below for the rules and regulations.