If you are interested in becoming a VIP sponsor for the Dustin Lynch concert please email us and we will be in contact!!! info@buchanancountyfair.org!!
We would like to sincerely thank all of our sponsors! We could not do what we do without everyone's support!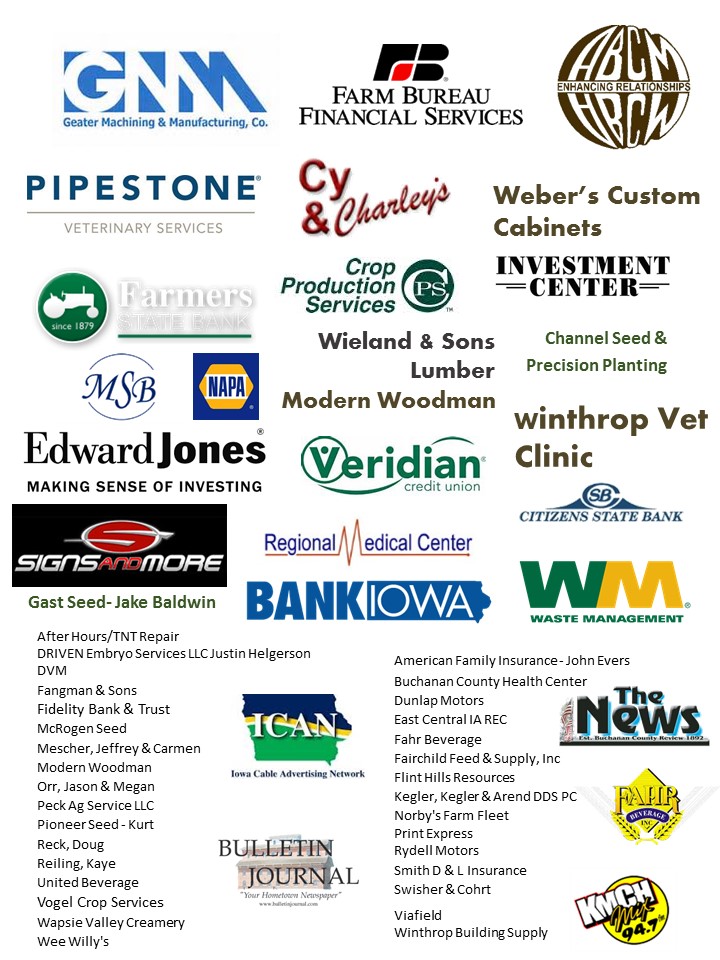 Sign up for the Buchanan County Fair Newsletter and never miss a thing!