If you are interested in becoming a VIP sponsor for the Chris Janson concert please email us at info@buchanancountyfair.org and we will be in contact!!!
We would like to sincerely thank all of our sponsors! We could not do what we do without everyone's support!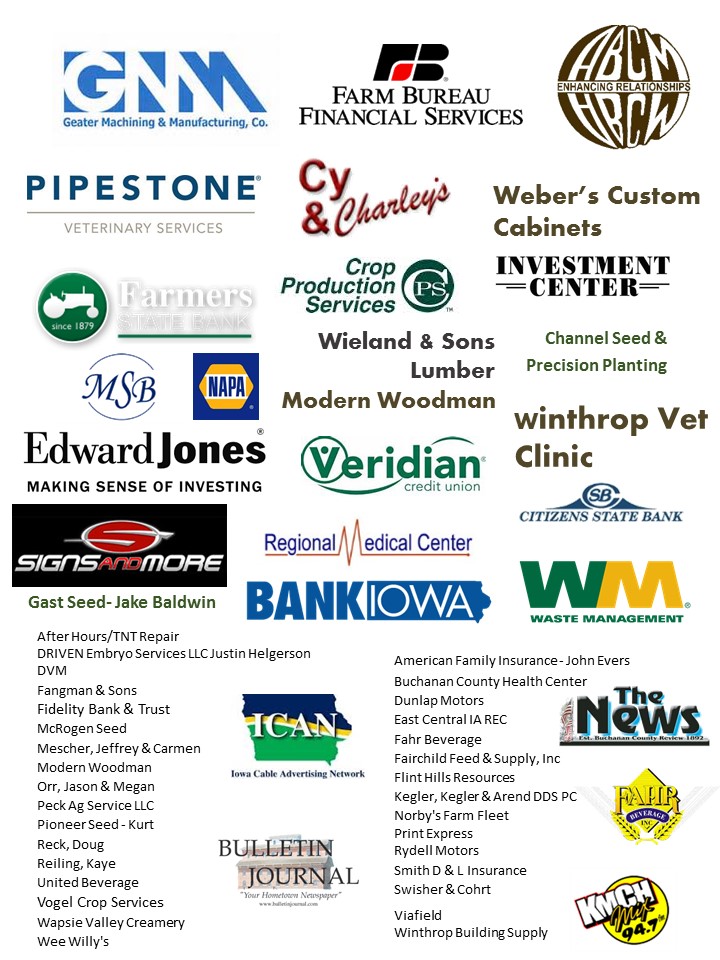 Sign up for the Buchanan County Fair Newsletter and never miss a thing!